Dynamic Site Seal - is displayed on the site and contains information about the current date and time of page loading. This allows understanding that the Site Seal image is valid and not expired. Visitors can click on a site seal to display verification information from the Certification Authority about the site profile, which will verify the site is legitimate. Users will be able to ensure that the site is trustworthy.
Static Site Seal – this is a standard image that can be placed anywhere on the site. It shows when the digital certificate was issued, however, it usually don't contain any advanced features (such as a lifetime and date stamp and/or company name). clicking on this image will not give further details and the image does not contain the current date and time.
Generally, DV SSL always gets Static Site Seal while OV and EV SSL have Dynamic Site Seal.
Check out which type Site Seal you get: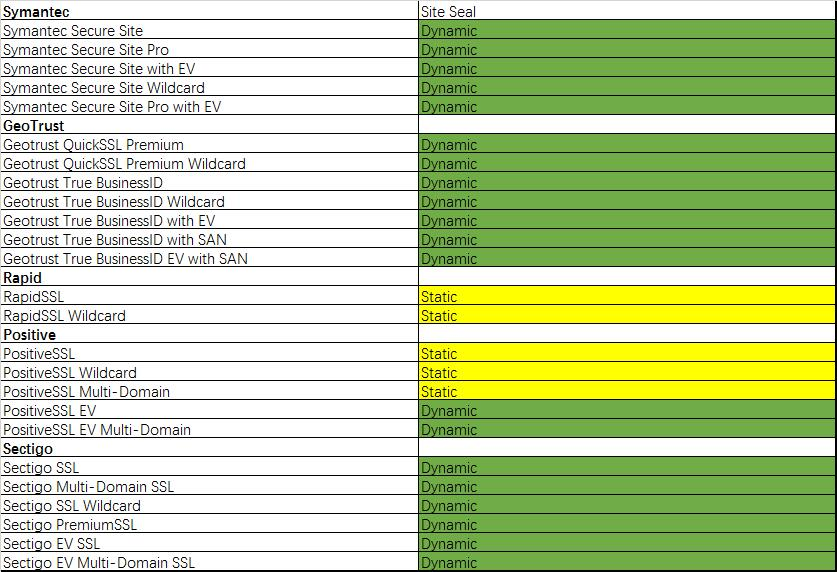 Check out how to get the SSL Site Seal Here.