We are pleased to inform you that starting from March 1st to September 30th, 2019 we will have a promotion on batch of GRS TLDs like .bid .loan .download .date and 10 other TLDs. We stop at nothing to negotiate the best domain deals for you, enabling you to stand out and beat the competition! Get an overview of the promo price below.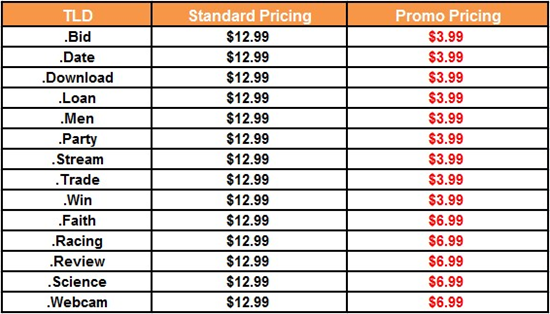 Please Note:
1. The promo is applicable to MULTIPLE YEARS registrations, renewals and transfer.
2. The Promo price does not apply to premium names.
3. The Promo starts from March 1st to September 30th 2019.
4. Feel free to contact us if you have any question regarding this campaign.